March Makeover | 50% off your new Website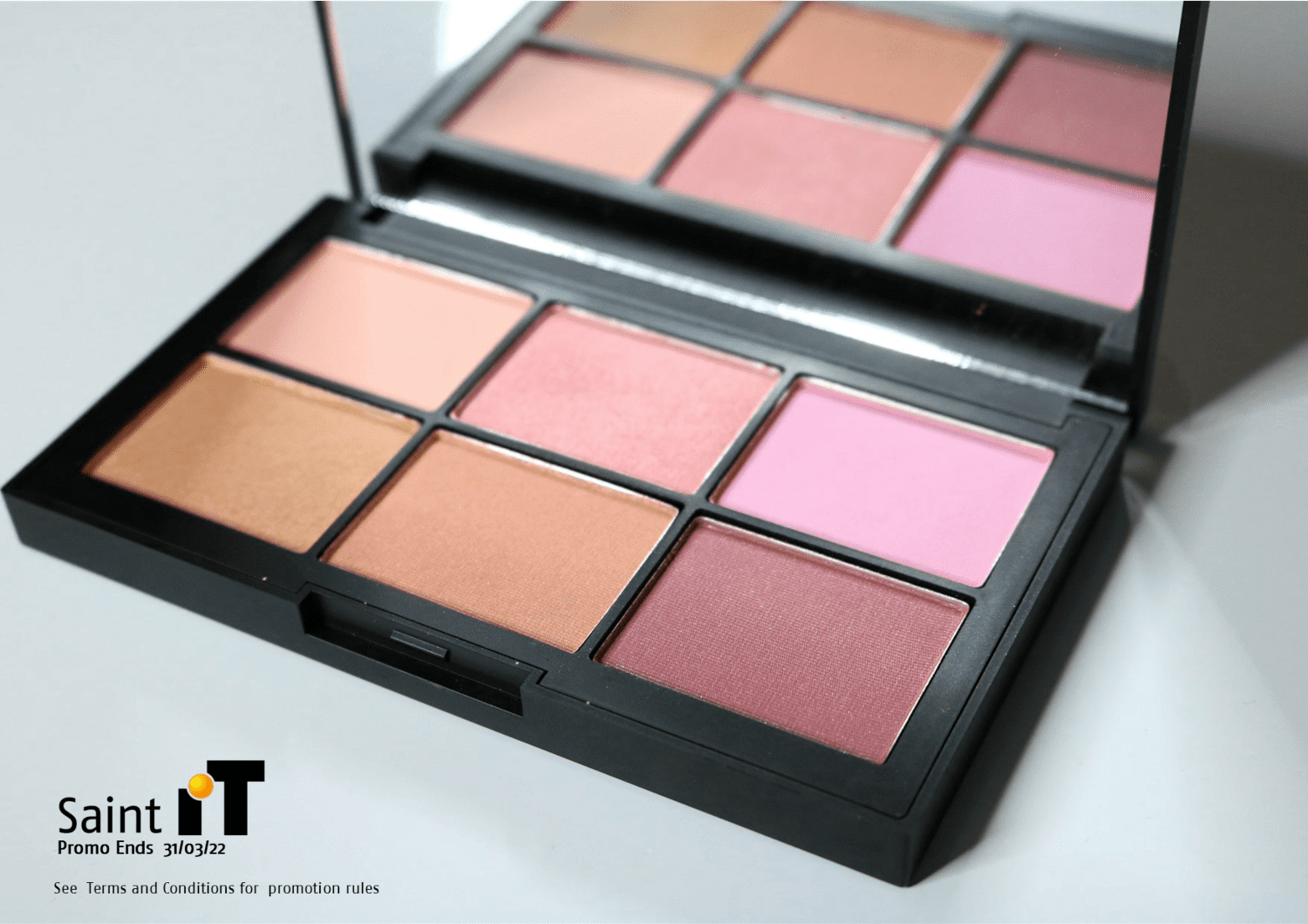 Saint IT recognises the value of a good website to secure and maintain customer satisfaction. It's been estimated that a business without a website will only reach 7% of its potential customers.
However, to make your business a real success, you're going to have to do more than just reach your customers. Consider if your website attracts visitors to the services you are offering or does it put them off?
Even more importantly does your website reflect who you are or does it put people off buying from you? If they feel they can't trust you they'll never buy your products no matter how good they are. Remember, you might reach 100% of your target customers but a good website will build trust in you and confidence in your products, so make their experience more rewarding and your business more successful.
Our March Makeover Promotion
 That's why we want to help and give your website that well-earned facelift.
For the whole of the month of March we are giving away 10 chances to get a website makeover at half the normal cost.
The first 10 people who
qualify will be rewarded with the offer of a tailor-made website for just
£150.
See Terms & Conditions for details.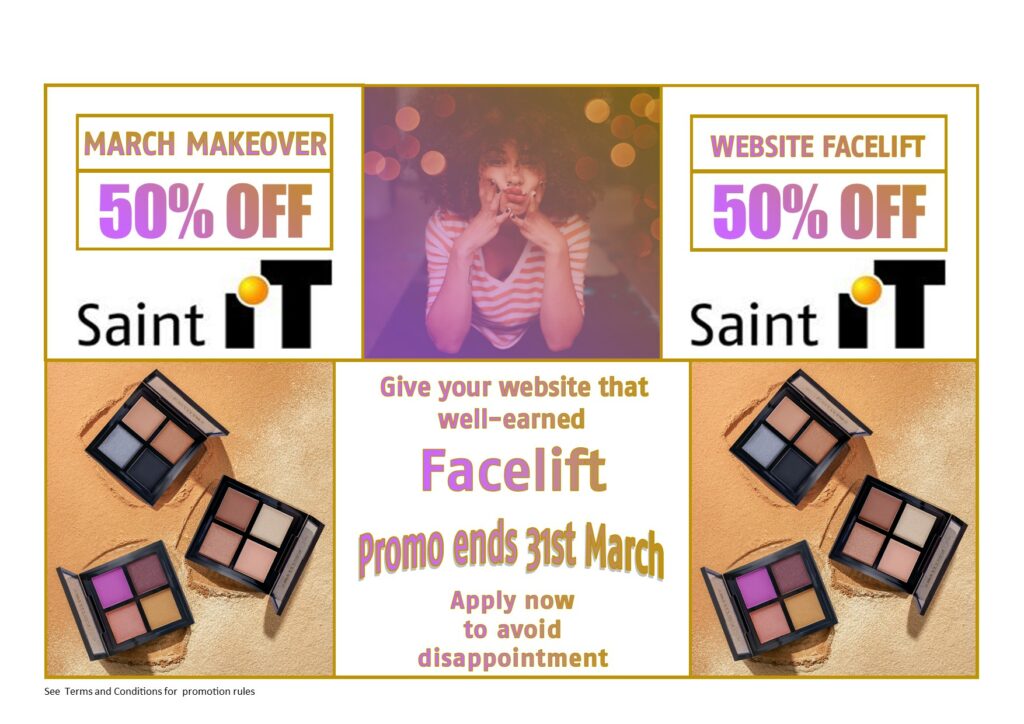 Terms & Conditions for Saint IT March Makeover promo
None of us likes small print but these conditions are here to assist you to participate in this offer.
Offer open to SMEs and charities who have not previously worked with Saint IT Ltd
Your existing website must not exceed 7 pages. i.e Homepage, About Us, Our Services, Contact Us, Gallery, Previous Projects, etc
It is not necessary to own a website to qualify for this promotion, but the purchase of a domain name will be added to our fee
Promotion does not apply to E-commerce websites or websites selling or containing products for sale
Existing Saint IT customers or employees do not qualify for this promotion
The closing date for our MARCH MAKEOVER discount is 31st March 2022
Saint IT will design a new website based on your old website functionality with enhancements as agreed between you and Saint IT Ltd
Saint IT adopts an Agile development methodology, Customers are required to be available for regular collaboration during the development cycle
This promotion does not include: logo design, content writing, photography or social media integration
This promotion requires a minimum 12 month hosting and maintenance agreement at £29.00 p/m
No more than one website makeover per successful applicant
Successful applicants need to be registered businesses in the UK (ltd or sole traders) and be able to demonstrate a positive credit rating
The new website will be designed and built by Saint IT staff, partners and subsidiaries, using WordPress CMS only
All prices stated exclude VAT