We are helping SMEs, sole traders, charities and not for profit organisations across the UK "Fly ahead of the rest" with business winning ideas on websites, IT solution and IT services. It takes a business winning idea to be successful every day. Saint IT bring creativity, passion and inspiration to every project. We help you get the most out of your websites and IT Services. We design, build and maintain business winning websites. Our work stretches across organisations from all sectors including construction, legal services, manufacturing, medical, dental, hospitality, science / research and retail. Every day new ideas in design, functionality and productivity helps us bring success to SME organisations.
Not sure what you need?
So you're struggling for a business winning idea or you're not sure how to make it fly? Why not book a no obligation chat. We are here to help, just follow the link to our website below and register a slot or drop us a message!
You have a business winning idea but need a partner to get it off the ground?
We have a flexible scalable model which means we can design your business winning ideas and bring them into reality or we can make your fully fledged designs get off the ground. Simply complete our RFQ form online and we'll provide a quote within 24hrs.
Saint IT book a time: book appointment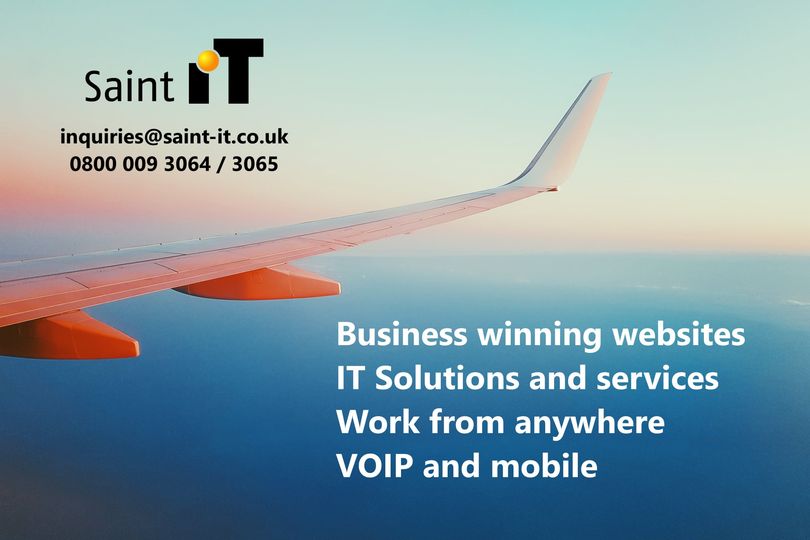 ---
Saint IT Support the Government Scheme to plan for growth
https://www.gov.uk/government/publications/build-back-better-our-plan-for-growth