We utilise the latest technologies to deliver the most resilient services ideal for the ultimate multicloud based environment.
Whether you are looking to future proof your business, increase redundancy. Or maybe you're looking to improve performance, we can help you achieve that cutting edge in a fast moving global market.
Our methods are tried and tested. Our staff are Prince2 and ITIL service desk trained. We use best practices in ensuring your install is planned and delivered without disruption, on time every time!
What is azure hybrid cloud?
A hybrid cloud – sometimes called a cloud hybrid – is a computing environment that combines an on-premises data centre (also called a private cloud) with a public cloud. This allows data and applications to be shared between them. Some people define hybrid cloud to include "multi-cloud" configurations where an organisation uses more than one public cloud in addition to their on-premises data centre.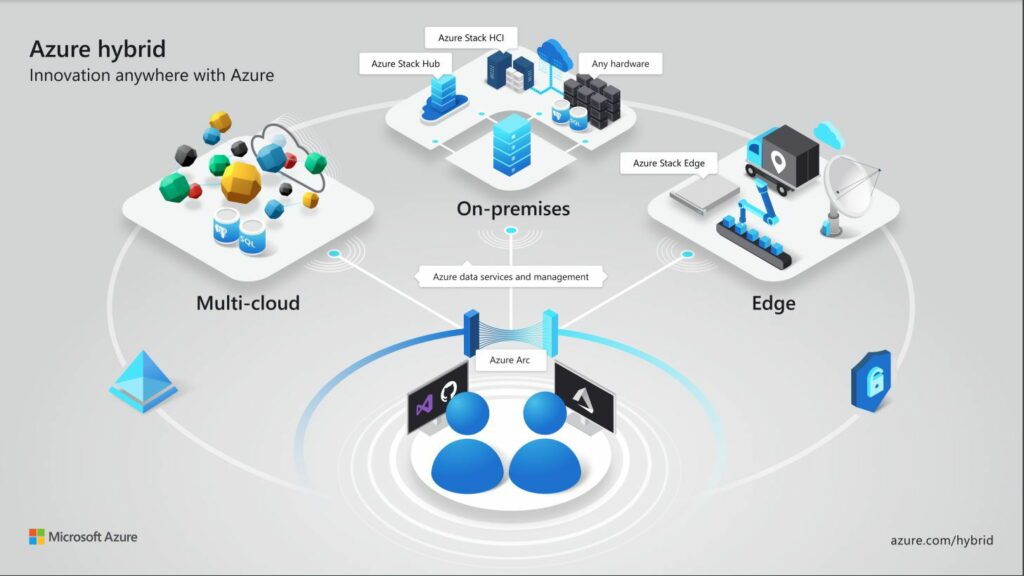 Innovation anywhere with Azure
Enable remote work, take advantage of cloud innovation and maximise your existing on-premises investments by relying on an effective hybrid and multicloud approach. Azure provides a holistic, seamless and more secure approach to innovate anywhere across your on-premises, multicloud and edge environments.
AWS hybrid cloud services deliver a consistent AWS experience wherever you need it. From the cloud, to on premises, and at the edge. Select from the broadest set of compute, networking, storage, security, identity, data integration, management, monitoring, as well as operations services to build hybrid architectures that meet your specific requirements and use cases.
More info: Azure Hybrid.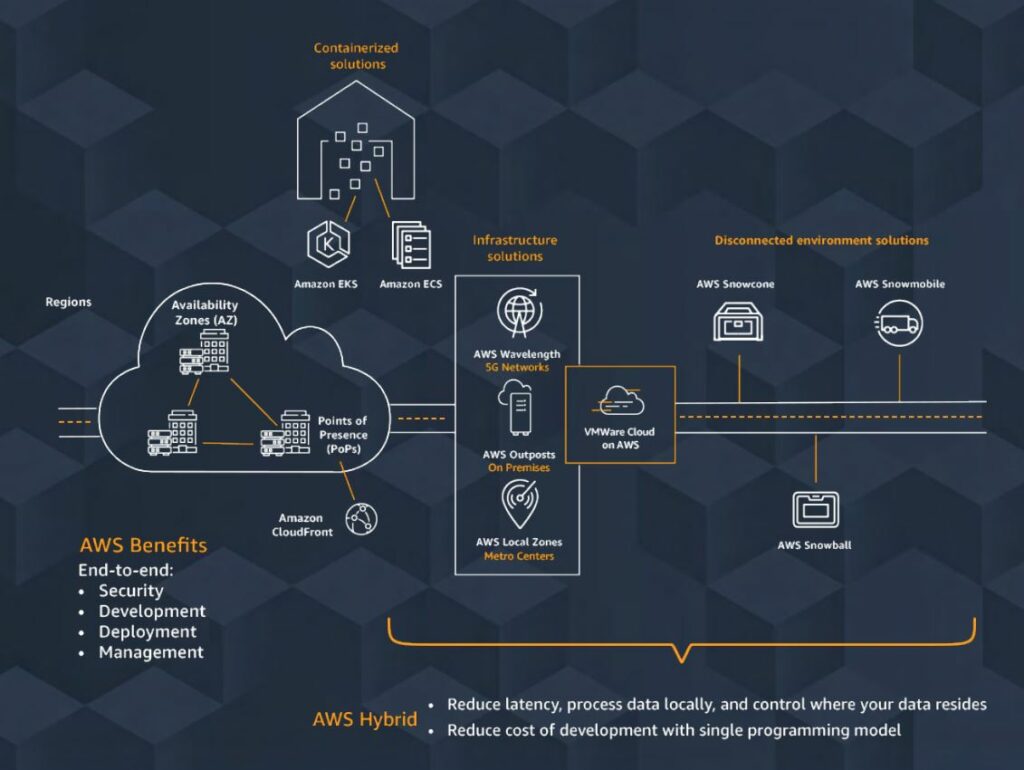 From start-ups to the largest enterprises and leading government agencies, the cloud is used for almost every kind of workload. This includes anything from running existing enterprise applications to deploying and managing new and innovative applications. But some workloads cannot easily migrate to the cloud. Perhaps they need to work with large local datasets or share data with on-premises applications with single-digit-millisecond latency. Or maybe meet data residency requirements. In these use cases, constantly passing data to and from the cloud is too slow, too resource intensive or not permitted..
Download the full white paper from AWS Here: