A complete unified communications experience for your business
---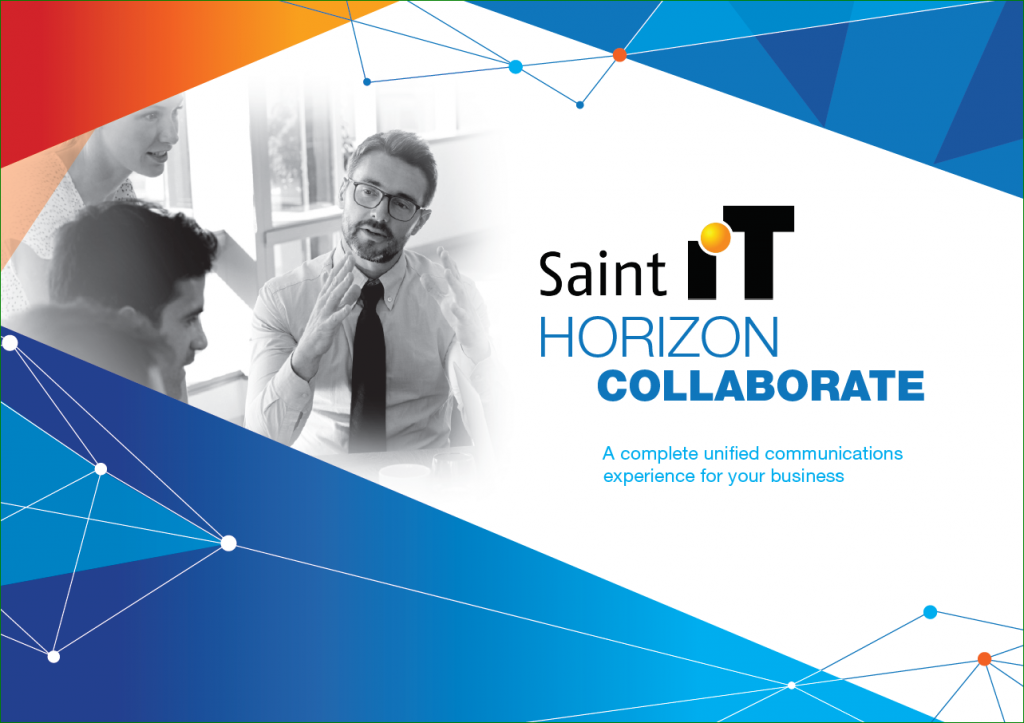 "The pressure is on for businesses to appear always available to their customers and the technology provided to employees can make all the difference. Saint IT Horizon Collaborate has bridged the gap"
Improve the workplace experience
Employee engagement and satisfaction are vital parts of the employee experience. It will have a knock-on effect to the customer. Saint IT Horizon Collaborate works equally well on desktops as well as mobiles or tablets. Users will have their business communication system available wherever they are.
---
Streamline IT operations with Horizon Collaborate
Horizon Collaborate provides a range of business communication and collaboration tools, with an emphasis on control and administration through the portal removing the burden from the IT team.
Administrators can quickly configure the system according to the organisation's changing requirements. Meanwhile employees can manage their communication environment easily through the desktop client and mobile app.
Business Benefits of Horizon Collaborate
Instant messaging – Online chat between users, reducing email inefficiencies.
Presence – This shows your personal status such as: 'available', 'busy', 'in a meeting', 'away'. This helps determine the best way to communicate with someone.
Hosted PBX features – The full telephony feature set and service including bundled minutes.
Video Calling – Create a stronger collaborative experience using visual communication from mobile or desktop app.
Ad-hoc and planned conferencing – Quick and easy multi-party collaboration using My Room. A personal and fully managed conferencing space for voice, video and sharing.
And much more – Download our whitepaper below.
iPBX_Horizon_202010