The Last 2 years has seen a record number of new small business start ups. In fact 770,000 new businesses appeared in 2020 in the UK. Whilst large enterprises struggled to stay afloat during the pandemic, many people decided this was the time to turn their ideas into reality and start their own businesses.
The female workforce was hit particularly hard with a reported 1.8 times more women losing their jobs compared to men. Etsy has seen a huge increase in new online businesses buying and selling goods A reported 81% of sellers identify as females on the platform.
Turn Your Ideas Into Reality with Saint IT
Saint IT has been around a bit longer then that but we are still passionate about helping small businesses achieve their goals. We literally want to help you turn your ideas into reality! Maybe your dream is big or maybe your dream is just to make a comfortable living, doing what you enjoy. We are here for you. and we LOVE what we do too.
Just listen to one of our youngest clients
"Saint IT Ltd helped make my website dreams come true!!! With lots of help and support from Maarten, Saint IT Ltd created an extremely professional looking and highly functional online store for my crafting passion! They work to a deadline amazingly well and even launched it on a Sunday on personal request! Absolutely could not recommend them enough!!!"

Kraftsbykiah.co.uk
2020 named 'Year of the Start-up' with record 770,000 UK businesses created
According to a report by Smallbusiness.co.uk There were 305,608 online and mail order businesses created in 2020 compared to 13,615 in 2019. Buying and selling property was the third most popular source of new businesses created, growing by 40 per cent compared to 2019. The number of takeaway shops created increased by 33 per cent in 2020 compared to 2019.
We think it's amazing that despite the huge challenges of the last 2 years that so many of you dared to dream. with many of us suffering great loss and hardships yet the entrepreneurial spirit keeps people dreaming and turning their ideas into reality!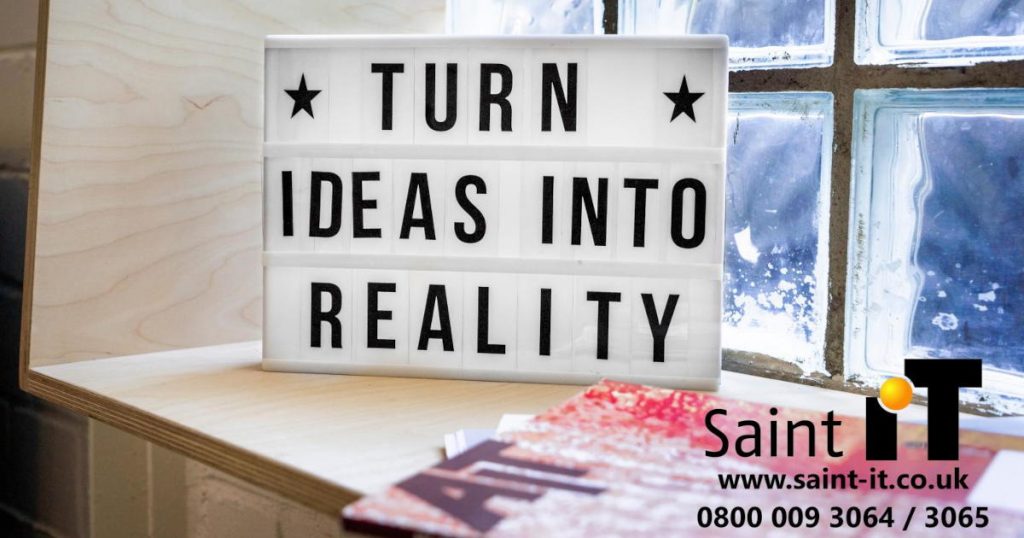 reference: https://smallbusiness.co.uk/2020-named-year-of-the-start-up-as-record-770000-uk-businesses-created-2552978/
#2020NamedYearOf TheStart-up
#TurnDreamsintoreality
#TurnIdeasintoreality
#Smallbusinesses
#YearOfTheStartup