YOUR BUSINESS
IN SAFE HANDS
WITH US
Saint IT have been at the cutting edge of Cloud Telephony since 2017 partnering with the IPBX Platform.
We have been quietly developing and delivering super reliable technologies, applications and features, including, our cloud based business telephone systems. The IPBX platform has been created specifically as a complete business telephony service. An ideal solution for organisations of all sizes, from sole traders to multi-site deployments.
It's easy to put iPBX, our Cloud Telephony Platform, at the heart of your unified communications packages because it delivers everything you need from a premium hosted telephony platform – except the premium price.
The solution is packed with clever features to help our customers make the most of their telephone communications. You can easily configure preferences both for individual phones and for their phone network through the web portal. But you can also set many of the most common features direct from the handsets.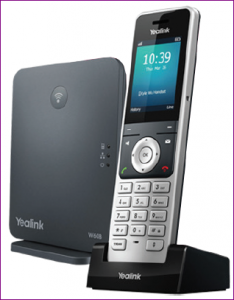 Phone Buddy puts the power of the iPBX phone system on your desktop, laptop and smart devices.
The iPBX desktop application shows screen popups when new calls, voicemails and messages arrive and can provide full Windows soft phone functionality to make and take calls from your PC.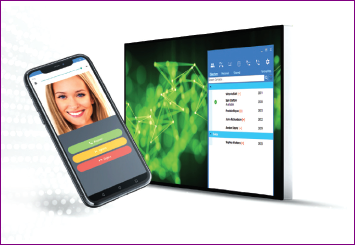 Messages and alerts, with popups when they arrive
Instant message and Presence
Easy access to telephone directories with options to call, email or chat
Integration with Salesforce, Zoho and other external CRM systems
On Windows PC's and laptops the floating dashboard allows you to keep Phone Buddy on scree and positioned where you want it, update your presence status quickly, access directories, view history, make calls and set up diverts.

Auto Attendant allows callers to be automatically transferred to an extension without the intervention of an operator or receptionist. You can create a library of recorded greetings and instructions, and up to 125 individual menus and sub-menus.

Time-based Routing enables businesses to configure individual phones and voicemail messages for different times of the day or week. The schedule will automatically route inbound calls in specific ways for particular periods, eg.lunchtimes, weekends or holidays

The iPBX mobile softphone is available for android and iOS devices. The App allows you to use your smartphone as a company phone extension. This enables you to keep in touch with your colleagues and contacts, wherever you are.

Call Recording allows companies to record calls on all or specific company phones. For each phone number, you may choose to record all calls or a specified percentage of calls, and whether you want to record just external or both internal and external calls.

Call Queues hold incoming calls when there are no free operators available. With iPBX you can create up to 50 call queues and choose different music for different queues. The automatic reporting module generates two Call Queue reports, which can be viewed, downloaded and / or printed.